What is eduroam?
eduroam (education roaming) is the secure, world-wide roaming access service developed for the international research and education community. eduroam allows students, researchers and staff from participating institutions to obtain Internet connectivity across campus and when visiting other participating institutions by simply opening their laptop.
Why should I use eduroam?
Configuring your wireless device to use the eduroam service will mean that you are able to get free wifi access at a growing number of educational establishments worldwide. Other institutions such as museums, hostpitals and public transport are also coming on board to the service and you'll be surprised at just how often you'll find eduroam available.
Having your device already configured to use your Cardiff Met credentials will mean that you will not need to sign in at the other institutions, nor request visitor access to use their wifi.
Where can I use eduroam?
Having started in Europe, eduroam has gained momentum throughout the research and education community world wide and is now available in 69 territories world wide. To see a real-time map of the participating organisations click the image below.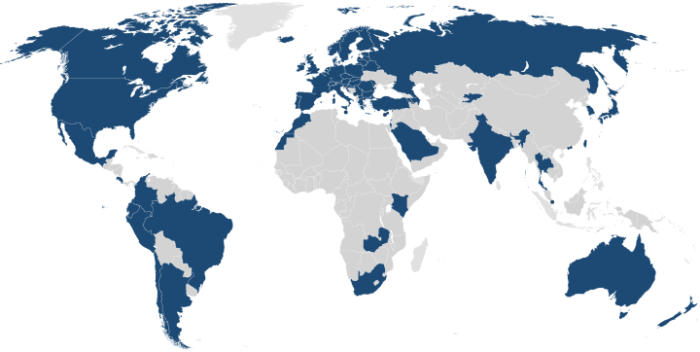 You can view the eduroam(UK) policy here.